To reach more people with life-saving, life-enriching services, Sheppard Pratt is constructing a new, 40-acre campus to serve Maryland and beyond.
Opening in 2020, the new facilities will support the most advanced medical excellence, patient care, and comfort. Highlights include the following:
Convenient location in Howard County, an area under-resourced for psychiatric inpatient services; central location is near Anne Arundel, Montgomery, and Prince George's Counties
Easy accessibility: proximal to I-95, Baltimore-Washington Parkway, Route 100, and the ICC
Full range of both inpatient and outpatient programs
85 single rooms for inpatient services
Design incorporates fresh air in an interior courtyard, relaxing experiences, and natural light throughout the building
Cutting-edge technology and the latest safety innovations
The new campus will include a 160,000-square-foot treatment facility and a separate medical pavilion for behavioral health services.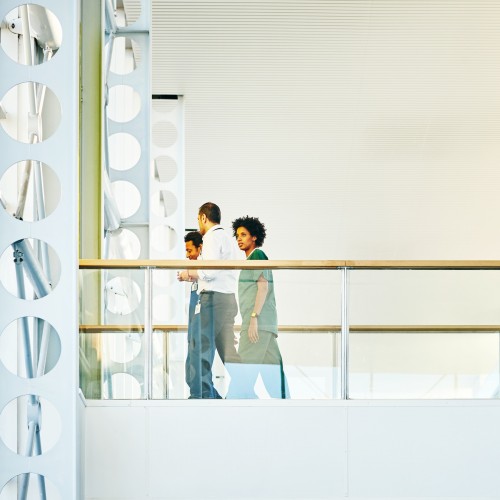 $5,000,000 from the Harry and Jeanette Weinberg Foundation
The Harry and Jeanette Weinberg Foundation gave $5,000,000 to help us expand our highly-regarded residency program, ensuring we are equipped to recruit and retain the highest caliber psychiatric talent in the nation.
$1,000,000 Bequest from Peter Lagemann
Peter Lagemann made a generous bequest following a legacy of philanthropic giving to Sheppard Pratt. Previous gifts have supported the museum that maintains the hospital archives. This bequest is helping to build our new hospital, currently under construction in the capitol region. We are in the process of recreating the original Towson campus in this new location to expand access to much needed mental health services.