Volunteer at a Sheppard Pratt Hospital or School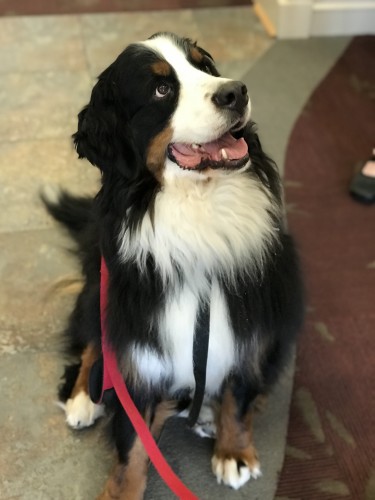 We have exciting opportunities for volunteers in our gift shop on our Towson campus, and also have opportunities to participate in pastoral care and pet visiting on either our Towson campus or Ellicott City campus. Individuals who wish to participate in pet visiting must register with either Pets on Wheels or Therapy Pets Unlimited.
We are also seeking individuals who wish to volunteer in clinical areas and/or special education programs.
All clinical volunteers at Sheppard Pratt hospitals must be at least 18 years of age. Hospital and school volunteers must successfully complete orientation to the Health System, tuberculosis testing, and receive a flu vaccination prior to volunteering.
Interested in volunteering at a Sheppard Pratt hospital? Please email volunteer@sheppardpratt.org with your name, contact information, area of interest, and availability.
Volunteer at Our Community-Based Services
Volunteers are an established and integral part of many of our community-based programs in Montgomery County, Maryland.
Our regular volunteer opportunities include:
Tutoring elementary, middle, and high school students
Food service
Administrative support (telephone, filing, copying materials, etc.)
Childcare
One-time special events
We also regularly offer seasonal opportunities; find those opportunities at the Montgomery County Volunteer Center.
All community program volunteers are asked to attend a Volunteer Orientation. This one-hour program is held twice each month. During orientation, you will learn what is expected of volunteers, about policies and procedures in place to protect you and our clients, and about current volunteer opportunities.
Want to learn more about volunteering in our community-based programs? Please email Jill.McDowell@sheppardpratt.org with your name and contact information. Click here to apply to be a volunteer.
See what our volunteers have been up to in our monthly Volunteer Newsletter: