The Native American/Alaska Native community has among the highest mental illness rates in the U.S., and yet they remain one of the most underserved populations. According to the National Alliance on Mental Illness (NAMI), 28.3% of Native American adults are living with a mental illness.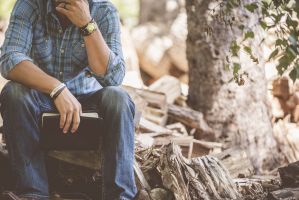 Prominent issues within the community include higher rates of PTSD and higher rates of substance use (beginning at an earlier age) than the general population. Heavy alcohol use and binge alcohol use rates are higher than the general population's. Native Americans also exhibit psychological distress 1.5 times more than the rest of the population. For some Native American communities, suicide rates have risen to alarming levels. The overall suicide rate is higher than any other ethnicity: 34.3 male and 9.9 female deaths per 100,000 people.
Several factors too often preclude Native Americans' access to mental health care:
Lack of insurance and poverty. For some Native American communities, economic hardship prevents access to treatment. The rate of uninsurance in many communities is higher than that in white communities — 33% of Native Americans are without health insurance while 11% of the white population lacks it.
Rural location. Geographic isolation afflicts some Native American communities, making healthcare access in general more difficult. The clinics and other healthcare facilities of the Indian Health Service are mostly found on Native American reservations, but today, most Native Americans do not live on reservations. A potential solution to this problem is the emerging field of telepsychiatry, which uses videoconferencing to reach patients in remote areas who can't otherwise access treatment. 
Cultural beliefs. Beliefs vary between the hundreds of Native American tribes residing within the United States, but some Native American communities have certain beliefs about the origin and treatment of mental illness that do not align with the standard clinical framework, and their expression of emotional or psychological turmoil may not match what is clinically predicted. Additionally, some Native American individuals seek care from traditional healers instead of medical practitioners.
Some aspects of Native American communities are very helpful in maintaining individuals' well-being. These include the importance of family, a strong connection to culture and heritage, connection to the past, and the wisdom that elders provide, among others. For some Native Americans, the emphasis on family allows open discussion about mental health that is not always present in other communities.
Further research is necessary to determine cultural barriers to treatment and causes of the high rates of mental illness in Native American communities. However, the lack of insurance and geographic inequality must be addressed so that more Native American individuals receive the help they need.