As we end the school year, we wanted to take a moment to reflect on the last few months of virtual learning. The Sheppard Pratt Schools have done a phenomenal job of pivoting our instructional and related service model, while providing the same level of support and student and family engagement we pride ourselves on. As the impact of the pandemic grew, Sheppard Pratt administrators and school staff embraced distance learning with the same enthusiasm and dedication they exhibit in person.
We are proud of all of our 14 schools for quickly learning how to use digital platforms like Google classroom and Zoom to effectively meet each of our students' individual learning needs and implement their IEPs without missing a beat.
Students have been socially engaged and motivated through virtual dance parties, school assemblies, class picnics, all-school award ceremonies, PBIS Zoom etiquette lessons, parent support groups, lunch bunches and more!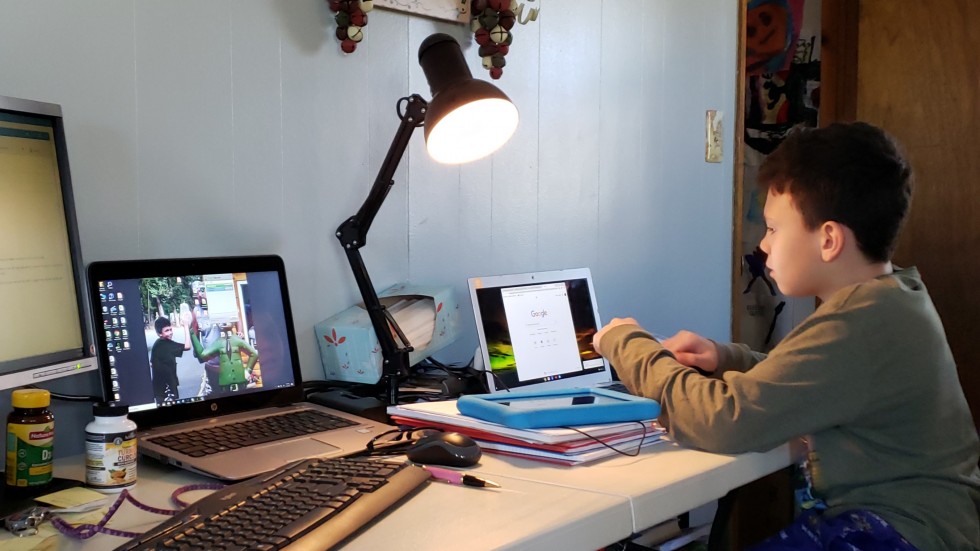 Here are a few specific examples of how our students have stayed involved from home:
At The Forbush School at Prince George's County, one speech therapist held a virtual class reunion – students visibly and verbally expressed joy at seeing their classmates, some even using spontaneous speech!
At The Forbush School at Glyndon and Hannah More Center, our music teacher hosted a virtual mixed matinee student performance – one student even performed an original song on electric guitar.
At The Forbush School at Hunt Valley, students are still working with their occupational therapists virtually and are making amazing progress with functional activities like hanging shirts and tying shoelaces.
At The Frost School, students have participated in weekly lunch bunches and community meetings, allowing students and staff to remain connected and have virtual fun! Rising 9th graders and their families also participated in an online high school orientation, where they received sage advice from graduating seniors. 
Students at The Forbush School at Frederick County have been virtually attending "Field Trip Fridays." They've 'visited' destinations throughout the U.S., including The Marineland Dolphin Adventure, a visit to NASA, and more. Students ended the school year with a class "virtual vacation" to Florida during which they engaged in learning activities including virtual rides, gift shopping experiences, and answering questions about their trip.
We are so proud of the resilience our students and staff have shown during this pandemic. And, we have had a fantastic graduation month, including caravans around the state to deliver caps and gowns, yard signs, and gifts to our graduates; and a variety of promotion and graduation ceremonies to honor all of our students for successfully completing the school year. 
Congratulations to the 53 graduates across our 14 schools – we could not be more proud of the young adults you have become, and are so excited to see you continue to grow and thrive.