Sheppard Pratt announced the internal appointments of Laura Lawson Webb, RN-BC, MSN, as the new nurse executive for Sheppard Pratt Solutions—a new division within Sheppard Pratt—and Stacey Garnett, RN, MSN, as the new vice president and chief nursing officer, effective August 1, 2022. Lawson Webb most recently served as the vice president and chief nursing officer for Sheppard Pratt, and Garnett served as the nurse administrator for the new Sheppard Pratt – Baltimore/Washington Campus.
"At Sheppard Pratt, we employ some of the most knowledgeable and dedicated behavioral health professionals. We are excited to promote Laura Lawson Webb and Stacey Garnett to these roles as they bring a tremendous amount of experience and energy that will help us not only further develop our own nursing teams but also help other organizations deliver solutions to meet the mental health needs of their communities," said Harsh K. Trivedi, MD, MBA, president and CEO of Sheppard Pratt.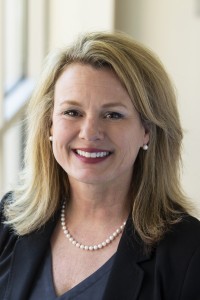 Lawson Webb first joined Sheppard Pratt as vice president and chief nursing officer in January 2019 and succeeded in developing and leading a strong nursing team across Sheppard Pratt's hospitals, schools, and community-based programs. Her focus on providing the best patient care and safe working environments played a fundamental role in Sheppard Pratt's ability to keep all units at both of its hospitals open and operating during the COVID-19 pandemic. In her new role, she will leverage her 30-plus years of behavioral health experience to share best practices and bring world-class care to communities around the country. Sheppard Pratt Solutions leverages the extensive expertise of its mental health professionals to provide consulting, management services, and development-based partnerships to help other healthcare organizations bring mental health care programs and services to market.
Before joining Sheppard Pratt, Lawson Webb was the interim chief nursing officer for Vanderbilt Psychiatric Hospital. She received her master's in nursing administration from Austin Peay State University, and her bachelor's in both nursing and psychology from Middle Tennessee State University.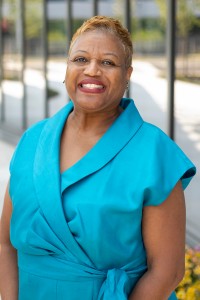 Garnett will bring more than 25 years of vast institutional knowledge to her new role as vice president and chief nursing officer to organize, plan, direct, and evaluate all nursing functions across Sheppard Pratt's hospitals, schools, residential treatment centers, and outpatient programs.
She has been with Sheppard Pratt since 2004, and has served in a wide variety of roles, including as the first nurse leader for the Center for Eating Disorders at Sheppard Pratt. In her most recent position as nurse administrator at the Baltimore/Washington Campus, she played a fundamental role in the launch of the organization's new hospital campus in Howard County that opened in June 2021. Garnett has also served in several faculty appointments throughout her career including at the University of Maryland at Shady Grove, Stevenson University, Towson University, Johns Hopkins University, and Baltimore City Community College. She earned her master's in nursing from Johns Hopkins University and her bachelor's in nursing from York College of Pennsylvania.
---
About Sheppard Pratt
Sheppard Pratt is the largest private, nonprofit provider of mental health, substance use, developmental disability, special education, and social services in the country. A nationwide resource, Sheppard Pratt provides services across a comprehensive continuum of care, spanning both hospital- and community-based resources. Since its founding in 1853, Sheppard Pratt has been innovating the field through research, best practice implementation, and a focus on improving the quality of mental health care on a global level. Sheppard Pratt has been consistently recognized as a top national psychiatric hospital by U.S. News & World Report for more than 30 years.