Why Choose Sheppard Pratt Solutions?
Sheppard Pratt Solutions is a division of Sheppard Pratt offering consultation, management services, and program and capacity development capabilities. Sheppard Pratt Solutions consultants have decades of experience in behavioral healthcare settings and serving communities in need. Our consultants have specific experience in the unique and important challenges of serving underserved areas, both in urban and rural settings and can leverage that experience with a variety of approaches (virtual crisis, inpatient, outpatient, collaborative care, telepsychiatry, and consult services).
Sheppard Pratt Solutions supports strategic planning and operational excellence through consulting engagements and ongoing management contracts. Our resources enable us to perform service line assessments, suggest actionable next steps, and implement solutions. Our solutions include recruitment and placement of behavioral health administrative leadership, ongoing performance monitoring, and executive coaching.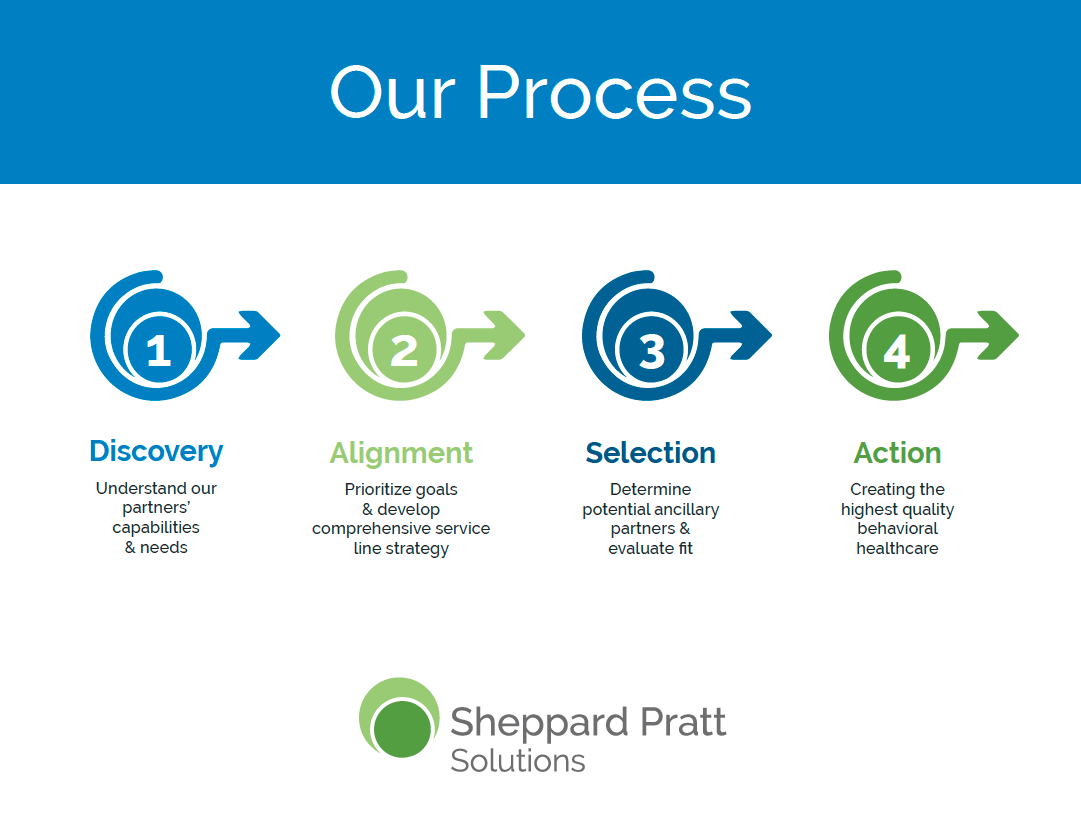 Our focus is on solving the difficult challenges that face many communities.
Meet the leadership for Sheppard Pratt Solutions
Sheppard Pratt & Sheppard Pratt Solutions In the News