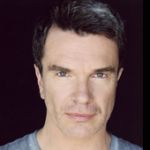 My name is Christopher, and I'm the youngest of six from the same parents  ̶  I just found out recently that my cousin is actually my half-brother, but that's another story for another time! I want to talk about my older brother, Gregory William. He falls fourth in the lineup of six. I honestly don't remember when he was officially diagnosed with schizophrenia, but I remember things changed shortly after we lost our mother to cancer in 1977.
My Brother, Greg
Greg had been a typical teenager growing up. Experimented with drugs, slept in a lot, hung out with his friends and girlfriend, cursed his little brother for getting into his stuff, played hockey when he was in grade school, but then took up playing the electric guitar; from what I remember, this caused a rift between Greg and our parents. When Mom and Dad divorced in '69, I think Greg felt partially responsible. After we moved, he started stealing money from our mother's purse to pay for his drugs, and that resulted in arguments with my mother. I remember witnessing my older sisters having to pull our mother off of him because she was so disappointed and upset with him.
When Mom passed away, Greg was in the room with her and I think from the combination of guilt and the trauma of losing a parent, this "moment" seemed to set him off onto a journey from which he has never truly come back. He went missing for several months, but would then show up out of nowhere at my aunt's house, or my sister Vicki's place. Sometimes he appeared to be getting better. It looked like he was taking his medication, but then weeks later my sister would find his stash of unused pills hidden behind a dresser. I was never sure where he would disappear to, but he kept surprising us and giving us hope time after time when he stopped by.
Helping Greg
Because of the age difference between us, I wasn't involved much at the time, but back around 1999 when I moved from Toronto to Vancouver, I started to investigate how I could help. Through many phone calls and a whole lot of persistence, I was able to help facilitate getting Greg on a list to work with an organization called ACT (Assertive Community Treatment) Team, based in Toronto. This organization, through some miracle, was able to start working with my brother to help re-integrate him into society, to check up on him with regard to taking his medication, and to simply be a daily support system for him. I truly believe, had it not been for this group of social workers and especially John, his point person, we may have lost Greg. John has been a bridge for us to keep in touch and to stay connected with Greg.  John has always been available to organize a meeting up or an outing.
I have felt the urge to reconnect with my brother for a long time now, and John has helped make that possible. We took Greg to see a hockey game last year with some of his mates from the boarding house he stays at, and before that, we met up for a movie and a beer. Only one beer, but it was nice to just sit and talk. Let me say this: Greg and I don't have in-depth conversations. I'm not sure how to broach most topics if I'm going to be truly honest, but the attempt at making some kind of connection is what motivates me. There are days Greg does not want to see his family, and I respect that. I don't fully understand how his schizophrenia works exactly, but I think there are moments where he is cognitively aware of himself and his surroundings, maybe feels self-conscious and wants his privacy, and I get that.
What is hard to accept at times, is the quality of his living arrangements and the physical effects of the high dosage of antipsychotics he takes.  While a recent visit to a doctor confirmed that he is in good health, with surprisingly no damaging effects on his vital organs, he still sleeps a lot, and because of this he stoops like an old man. A very old man. Walking with Greg down the street, I want to say, "Hey bud, stop for a moment and pull up, throw those shoulders back and walk with your head held high. That can't possibly be good for your back," but I keep that to myself. I'm the one who needs to adjust.
According to his social worker, Greg is happy and doing well. Sure, he has challenges with his roommate, but who doesn't? Greg has a routine of getting up in the morning and feeding the birds in the park, then dropping by the ACT office to get his meds and a bite to eat, back to bed to nap for a bit, and then play some guitar.  As I write this, I feel waves of emotion roll over me. I'm moved by the loss of a relationship that I never really got to have with Greg because of his mental illness, but it doesn't stop me from finding what works for us now. I'll continue to make plans to see him and be in his life.
Why Sheppard Pratt?
I think what motivated me to seek out the chance to help raise money for Sheppard Pratt Health System and the work that they do, is that in some way, call it karma, I can help contribute to the greater good. I am so honored to be working with Sheppard Pratt on this benefit performance of "Once on This Island," a musical in concert, starring cast members from the national tour of "The Book of Mormon." One hundred percent of the proceeds from this show will go to supporting Sheppard Pratt, so they can continue the good work they do, helping people like my brother. I can't wait to see you in the audience on Monday, November 9 at 6:30 p.m. at The Conference Center at Sheppard Pratt. Buy your tickets now. 
---
Christopher Shyer, Broadway actor, producer and co-director, originally hails from Toronto. He's currently a member of the national touring cast of The Book of Mormon, and past credits include Mamma Mia! (Broadway), Les Misérables (Canadian Premiere), and The Good Wife (TV) among many others.