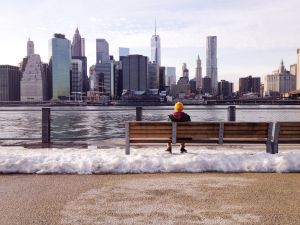 The holidays are usually seen as a joyful time spent with loved ones: good food, strong traditions, and happy memories abound. But if you have recently lost a loved one, this time of year just doesn't seem as bright and beautiful as it once did.
It can be hard to face the onslaught of Christmas trees when carefully placing the ornaments was always Mom's job. Latkes don't taste the same without Bubbe there to peel and shred the potatoes. And lighting the Kwanzaa candles doesn't have the same meaning it did when Dad was the one at the Kinara.
But the holidays are upon us, whether we are ready or not. Here are some tips for embracing and coping with your grief during the holiday season: 
It can be hard to face the holidays knowing that this year will be immeasurably different from years past. We hope these tips help you to cope with your grief and find a small bit of joy during this time of year.